Welcome from the Head of Secondary School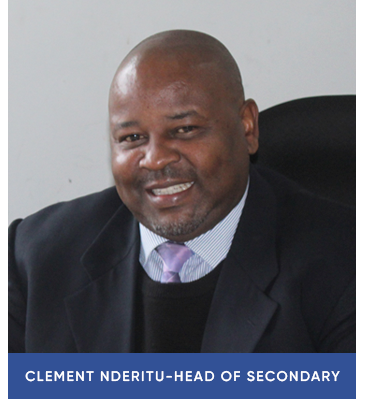 It is my honour and privilege to lead our future leaders in their Secondary School years, providing them with the ongoing tools they will need in this age of technology, internationalism, rapidly changing environment and exciting advances for mankind.
Students who graduate from St. Constantine International School should have the courage their Round Square adventure activities have taught them, the understanding and compassion of the service they have been involved in, and a thorough understanding of where they stand in the world. They will examine what they can do for their country using both the academic skills they have honed here, along with an understanding of how to be happy while excelling in their chosen future fields.
The curriculum in the Secondary School provides the building blocks for academic success. Students are taught in small manageable classes where they receive recognition as individual learners and are encouraged to explore the world around them. Our Secondary students are offered a range of subjects to choose from that lead to the international IGCSE and A level qualifications, which will assist them to compete with students on the world stage. We have proudly achieved all our students passing each year since 2018/2019.
Tutors work with and encourage students on a daily basis. While each Tutor has an overview of a whole group, they also conduct regular follow-up with each individual student. This environment helps to provide necessary pastoral support, as well as aiding students to reach their potential and achieve their educational goals.
The school also has excellent resources to support students in their activities away from the classroom. We boast the finest maintained and most beautiful sporting grounds including football fields, cricket and rugby pitches; track and field and cross country; basketball, volleyball, netball and tennis courts; and a 25-metre swimming pool with 10 metre training pool – and we regularly compete against other schools achieving repeated regional success. See Campus Locations & Facilities
Round Square IDEALS (Internationalism, Democracy, Environmentalism, Adventure, Leadership and Service) are central to the values we instil in the young people under our care – the concepts of internationalism and leadership clearly illustrated in both our teaching and student bodies. These IDEALS represent what we, in Our Community aspire to achieve. Through this we believe we are developing young people to meet both the demands of modern education and life beyond school.
We are always happy to host prospective, current and former students and parents. Please feel free to visit us and see St. Constantine in action. Karibu.
Clement Nderitu
Head of Secondary