Welcome to St. Constantine's International School.

Welcome to St. Constantine's International School, where everyone is smiling and school is unmissable. Children and teachers work best when they are happy, and that is exactly the environment we have here at SCIS. Opportunities abound, whether on the sporting, musical, dramatic or artistic fronts, or in the classroom where our academic backbone is strong and underpins all that we do.
With a new boarding house about to be built, alongside new science labs and a main hall renovation, now is a particularly exciting time to be part of the SCIS community. St. Constantine's International is a co-educational, day and boarding, British-style, international school with a roll of 580 students (including 75 boarders) from over 30 different countries.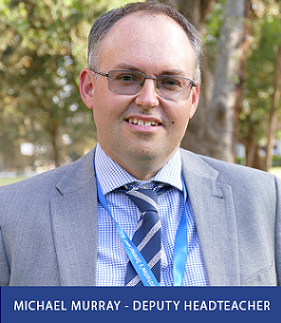 As members of the Round Square organisation, global opportunities are opened up for all members of our community through exchanges, conferences and online forums, all based on the six pillars of Internationalism, Democracy, Environmentalism, Adventure, Leadership and Service. We fully embrace these opportunities alongside national and regional events and our annual activities weeks.
Located in Arusha, Tanzania, or the 'Geneva of Africa' as it is known, SCIS is a British International School with a truly Tanzanian heart. We welcome everyone, from all walks of life, to become members of our community and to experience all that we, and Tanzania at large, have to offer. Arusha is an incredibly friendly city, where cultural, religious and other tensions are virtually non-existent – something which we embrace at SCIS as we place ourselves at the centre of the local community.
My personal connection to the school goes back to 2004 when I first came here as a young teacher looking for adventure and pursuing my dream of living and working in Africa. 18 years later and I am still in East Africa, having spent time teaching in UK, Portugal, Kenya and Shinyanga (in western Tanzania) along the way.
I am honoured to be Deputy Headteacher of this truly remarkable international school and to have had the opportunity to shape its direction over the past eight years in particular as a member of the Senior Leadership Team. And I welcome you, whoever and wherever you are, to come and visit us so that we can share our wonderful school with you. I believe you will be very keen to join our community.
I hope to see you soon!
Michael Murray
Deputy Headteacher