Karibuni sana
Welcome to St. Constantine International School.
A member of Round Square.
St. Constantine International is a co-educational, day and boarding, British-style, international school with a roll of 580 students (including 75 boarders) from over 30 different countries.
The school is comprised of Nursery (ages 3-4), Primary (Years 1 – 7) and Secondary (Years 8-13) spread over two campuses.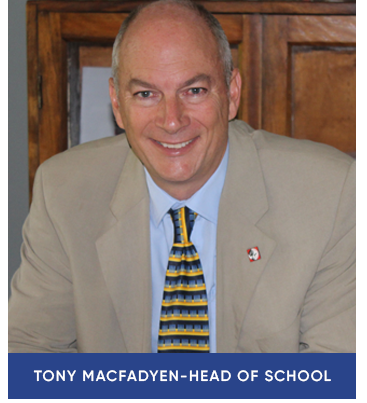 Why choose St. Constantine International School ?
We are a high-achieving, happy, British education based school, with a Tanzanian heart. This is where future leaders are created. Our happy school is built on the notion that pupils develop a strong self-concept, because they are challenged appropriately every day through the highest quality teaching and learning. This means pupils learn to stand on their own two feet, to be resilient, so they persist in the face of difficulty. In so doing, they become independent learners who are prepared for twenty-first century life and leadership in a global world.
We are built on both the strong foundations of our own distinguished past and the principles of Kurt Hahn who started the Round Square movement. At the centre of school life are our IDEALS. We fully embrace the six areas of: Internationalism, Democracy, Environment, Adventure, Leadership and Service. Everything we do relates to these, as you can see as you travel through our website.
The IDEALS are supported by our core values of Compassion, Cooperation, Courage, Integrity, Respect, Responsibility and Tenacity.
As well as Round Square we are a part of the www.cambridgeinternational.org through which we utilise the world-renowned Cambridge syllabus, examination courses and assessment points to provide students with a modern, rigorous, exciting, academic education. We can proudly boast 100% passes for all British A level and AS level finals for the last two years. See In the Media – The Citizen, Tuesday 22 September, 2020.
At IGCSE too, our results are more than impressive as nearly 80% of all Year 11 students annually pass at least five IGCSEs, including English and Maths, with the majority of our students achieving above this.
Founded in 1952, St Constantine is not only the largest international school in North Tanzania, but the oldest private school in the country. However, it is far from old-fashioned. The School is always looking forward to ensure that we continue to be regarded as one of the premier international boarding schools in East Africa. Our aim is to make school unmissable through engaging, interactive lessons where pupils are explorers, fully involved in the lesson.
St Constantine International School currently has a roll of 580 students, of more than 30 nationalities, including 75 boarders. We endeavour to provide the best holistic education possible with a careful balance between academic achievement, character development, pastoral care and a co-curricular programme. We are fortunate to have a beautiful campus at the foot of Mount Meru and our extensive sports grounds are regarded as the finest facilities in northern Tanzania.
This complements our impressive track record of frequently leading the field at inter-school sporting competitions.
I believe that our website will give you an insight into our lovely, vibrant school with its strong, supportive community for children of all ages, whether they are just starting their education, or contemplating life at university – or the world of work – locally or internationally.
I encourage you to visit the school for yourself. This is the best way to experience the special qualities of St Constantine International School and the people who live, study and work here including students, boarders, or staff. You will be most welcome.
Karibuni sana.
Tony Macfadyen
Head of School.